Observe & Coach from Anywhere
Education Walkthrough keeps you and your colleagues on the same page, whether you're using your iPad, iPhone, Android, or computer.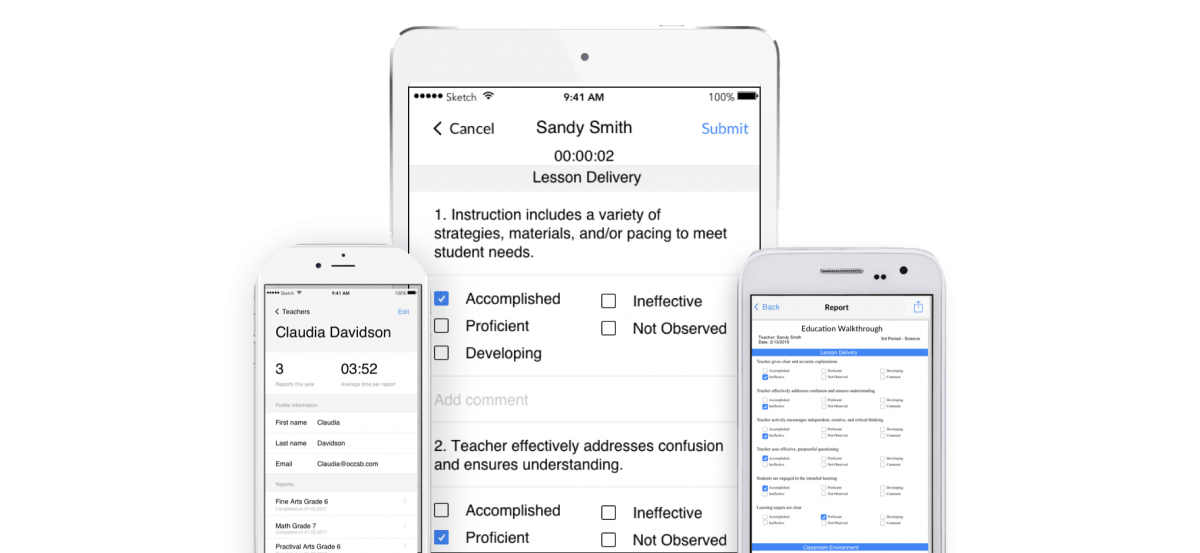 Education Walkthrough in Action
See how Education Walkthrough works and the benefits it could bring to your school and district.
"Education Walkthrough is customized to our district observation form and provides a quick, efficient way to do an informal observation with immediate feedback."
"We needed a quick electronic form to use when walking through classrooms to observe teachers. After trying many options, we found Education Walkthrough which has streamlined our process."