5 REASONS WHY PRINCIPALS ARE RUSHING TO IMPLEMENT THIS CLASSROOM OBSERVATION TOOL
We all know the benefits of a classroom walkthroughs are well-documented and researched. But as a principal, sometimes you just need a way to save time on preparing, documenting, and sending feedback. So, here's why principals are trying to get their hands on Education Walkthrough's app, and keeping their teachers happy:
TEACHER FEEDBACK DOESN'T HAVE TO FEEL LIKE WORK.
Unlike most observation tools, Education Walkthrough is not a "notes" app. Instead, Education Walkthrough is a customized communication tool with preset observation templates and immediate feedback functionality. Now there's no need to wait to send feedback at the end of the day or week— you can walk into the classroom, complete the observation on your phone or iPad, and email the teacher their feedback immediately and continue on with your day.
FREE TIME BY PREPARING, DOCUMENTING, & SHARING IN APP
Education Walkthrough's mobile app has custom templates for observations, a mobile app to use your phone or iPad instead of paper or your laptop, and instant teacher feedback via email.  The app also allows you to: 
Share templates with other administrators
Add photo and video evidence to your notes
Give positive feedback by clicking automatic prompts
Email teacher feedback automatically with a single click
View observation data at multiple levels like grade or department
Education Walkthrough also uses a mobile platform that lets principals use their phones or tablets to perform stress-free observations. Just like your teachers use new tech in their classrooms, this is a top-shelf tool.
Education Walkthrough App
Principals save 4 hours on average each week using this app. Teachers love the immediate feedback and ability to grow faster!
180+ PRINCIPALS GAVE EDUCATION WALKTHROUGH A 5-STAR RATING.

Tonya Davis
Verified User
My district had its own clunky system that they forced us to use. When I found Education Walkthrough, I was like BOOM – that's it! I got my whole team using it now, and it is outstanding. Plus, their customer service is A+.
Aaron Bardet
Verified User
It has been a true joy to use Education Walkthrough! As somebody who spends a lot of time in the classrooms, I was skeptical at first because it is so different. But after watching the videos and trying the free version out, I was hooked. The best part? It keeps all the observations all in one place!

Kristie Cassel
Verified User
I am the principal of a small school, and I've been using Education Walkthrough for about 6 months. What I love about this app is that it allows me to see my teachers' progress and provide them with feedback when they need it most. The only downside is that there is no teacher portal for teachers to see their progress. I hope they put one in for the future! 🤞
WE ARE FOCUSED ON LEARNING - WE UNDERSTAND YOU
Behind Education Walkthrough stands thousands of principals, administrators, and educators. So trust us when we say we know that feeling of wanting to focus on your students, but knowing you just can't with all the administrative demands. It's one of the many reasons we're so proud of the 100's of iterations we went through to create the Education Walkthrough mobile app. 
We not only built features that principals and teachers love but we also worked to create tools that save you time and allow you to experience being a principal again.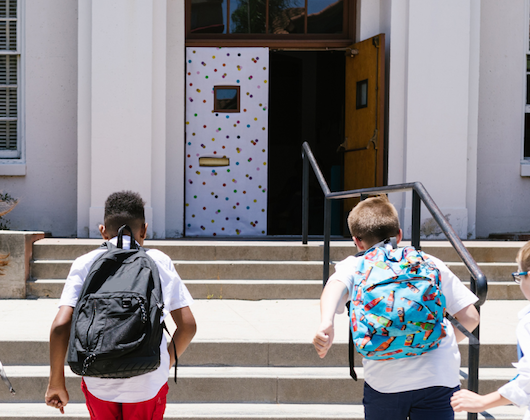 SEND IMMEDIATE TEACHER FEEDBACK WITH EDUCATION WALKTHROUGH
It's not a clunky system that you use for all your administrative needs – Education Walkthrough's mobile app allows principals to do informal observations on your phone or tablet and email teachers immediate feedback, instantly.